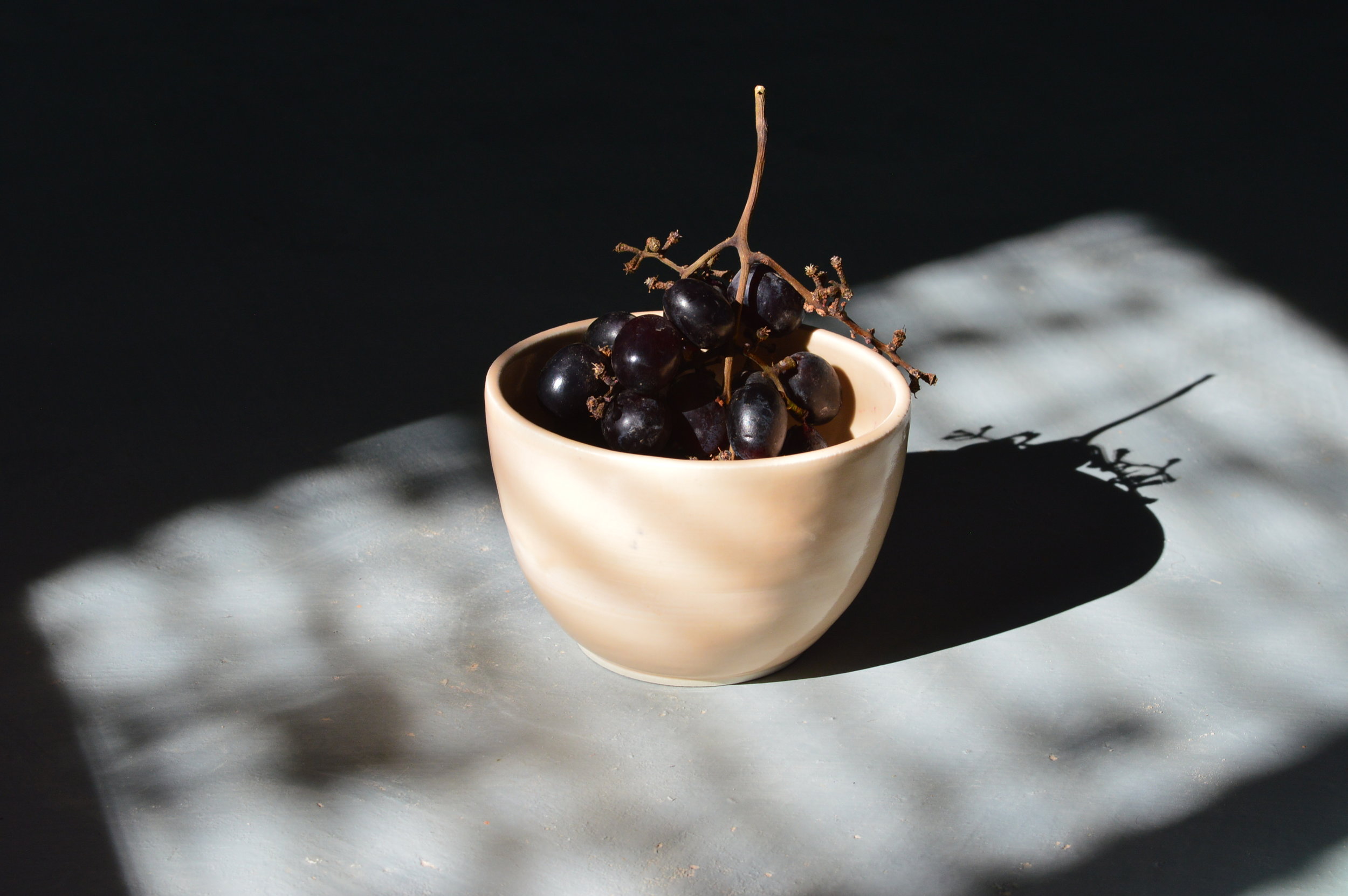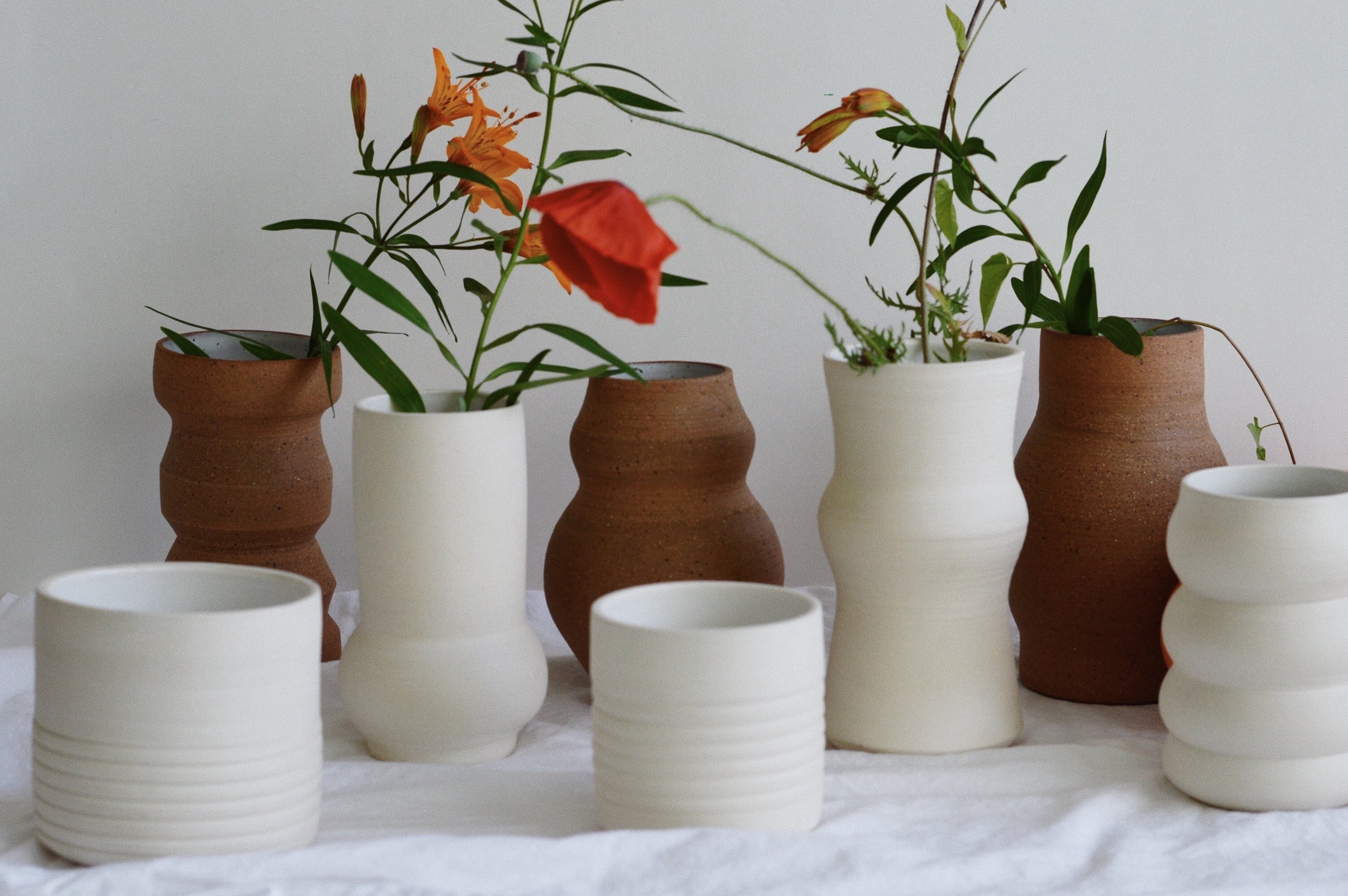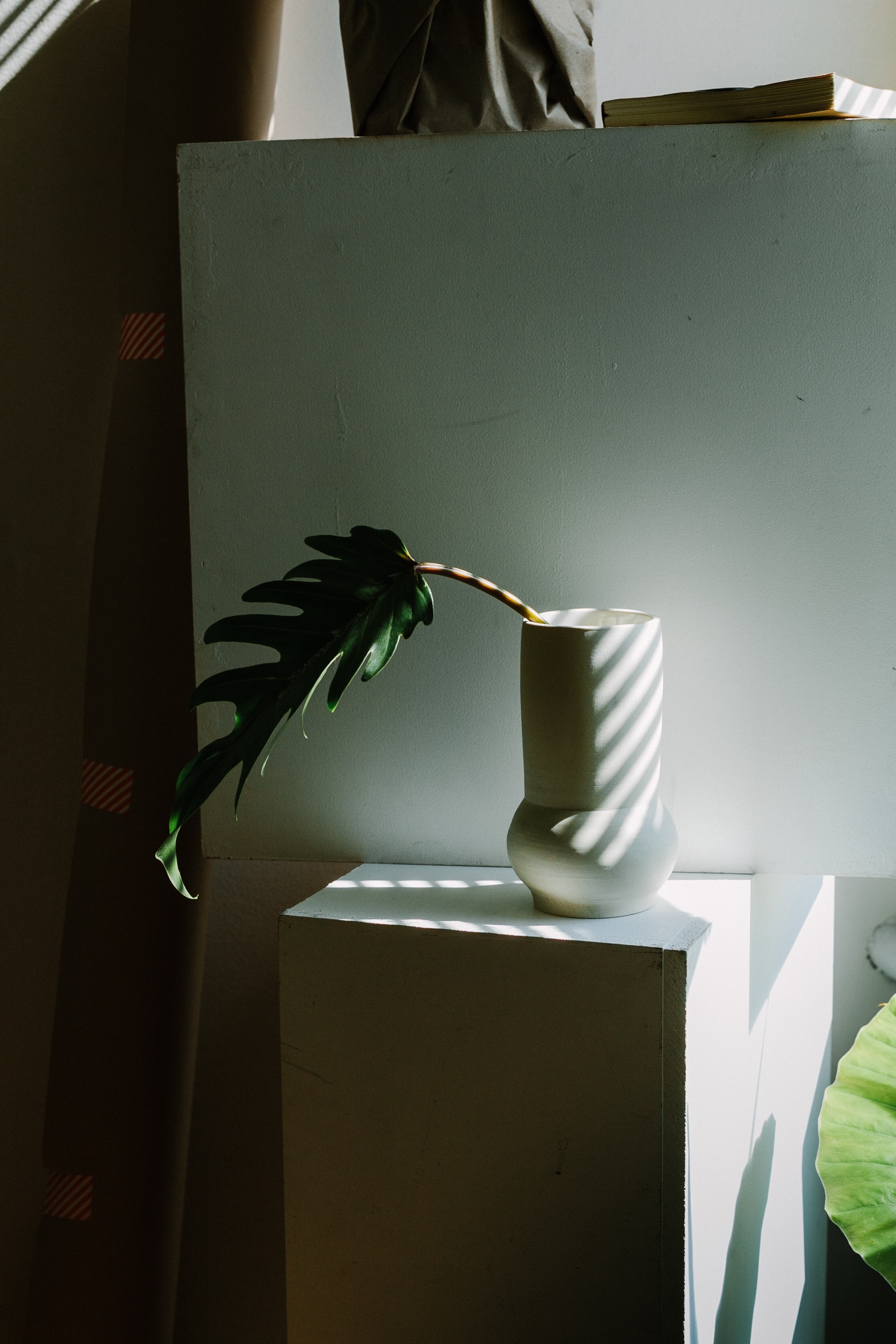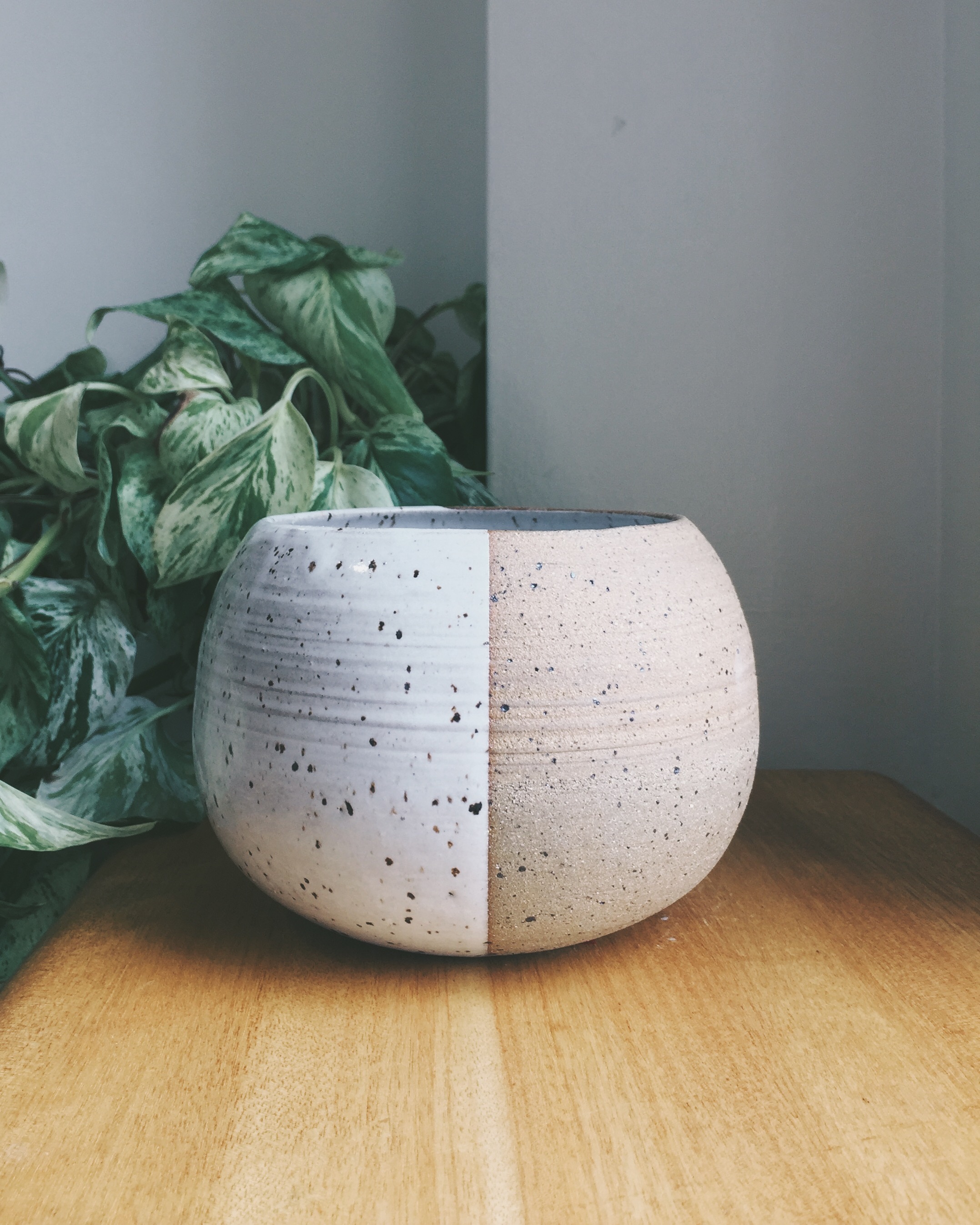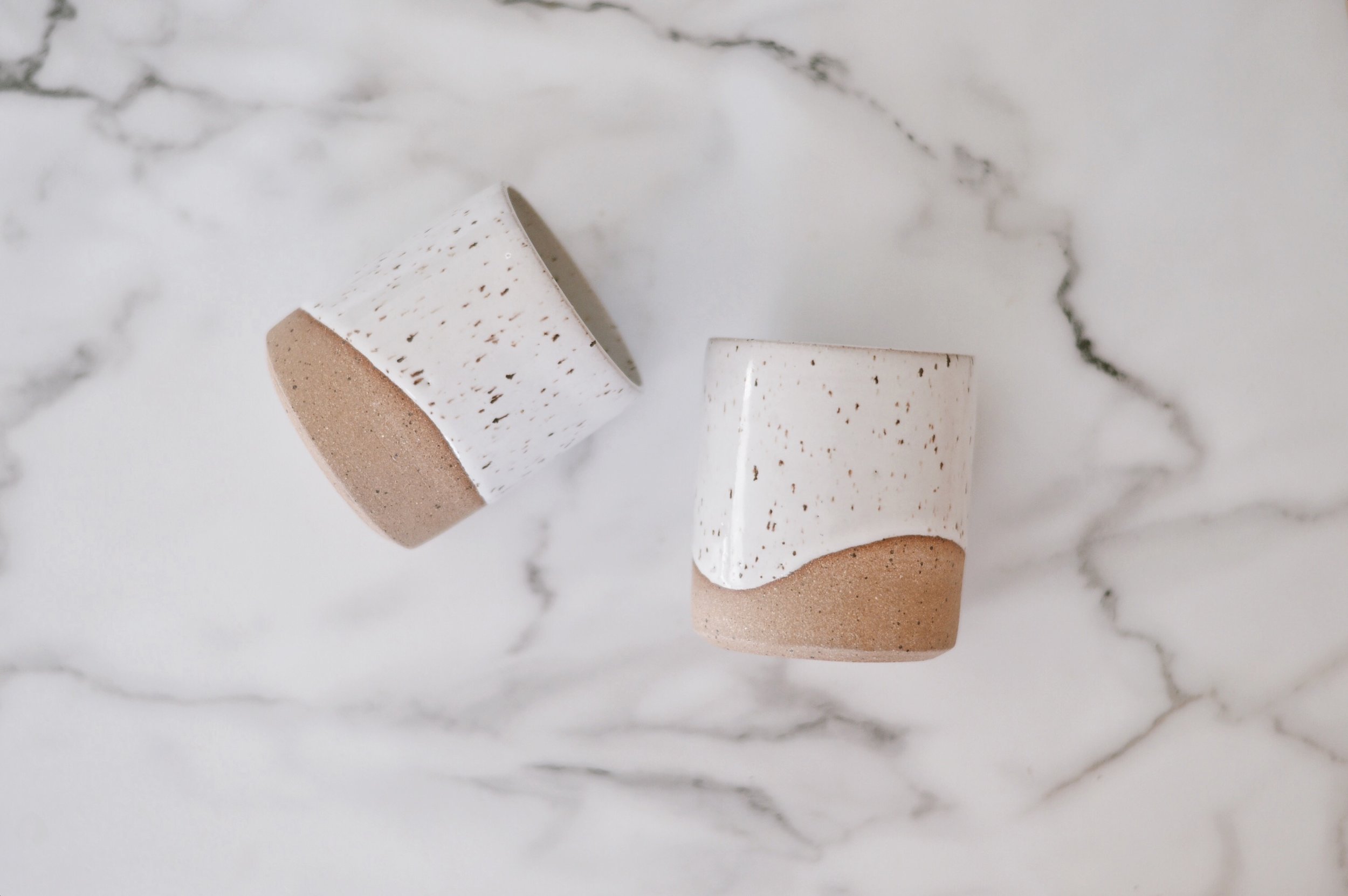 AMANDA MARIE CERAMICS
Amanda Marie Paddock is a Victoria, British Columbia based ceramicist specializing in wheel-thrown and hand built ceramic wares. We love her work for its emphasis on contrast, simplistic geometry and function but also for her consistent style and design language. All of her pieces have personality and compliment the environments in which they are place. Here's a little more about her work from the artist herself:
"I went to a self paced high school and the only class where I kept up an acceptable pace was my art class. I spent the majority of my time in the art room, specifically with the clay. After graduating late as a result I got back on track and went to school to work towards a science degree. I squeezed in time for ceramics for around 10 years. Dropped in at studios and recreation centres, took classes, and all the while romanticized about the idea of having my own studio. One day I decided to make it happen. Though I didn't continue perusing a degree in science, the mineralogy and chemistry classes I took have definitely been useful in the work that I do now. I am still in awe that my job is getting to go to my studio every day and I am continuously grateful to be kept busy there.
My design philosophy is deeply rooted in the appreciation for the natural elements of clay. I use bold minimal glaze designs that complement and contrast each body. I aim to accentuate the complexity of the earthy raw clay body by dramatically contrasting it with clean bold lines between clay and glaze. A vast majority of the pieces I make are functional in at least one way but I do play around and make purely sculptural pieces when I have the time between orders. This keeps me sane when I have orders to make the same thing over and over. I like to keep things fun by incorporating lines, angles and geometric shapes into my pieces while still maintaining a minimal aesthetic. Everything is either wheel thrown or hand built or a combination of both and the glazes I use in my work are formed to stand strong on their own as well as harmoniously complement each clay body."