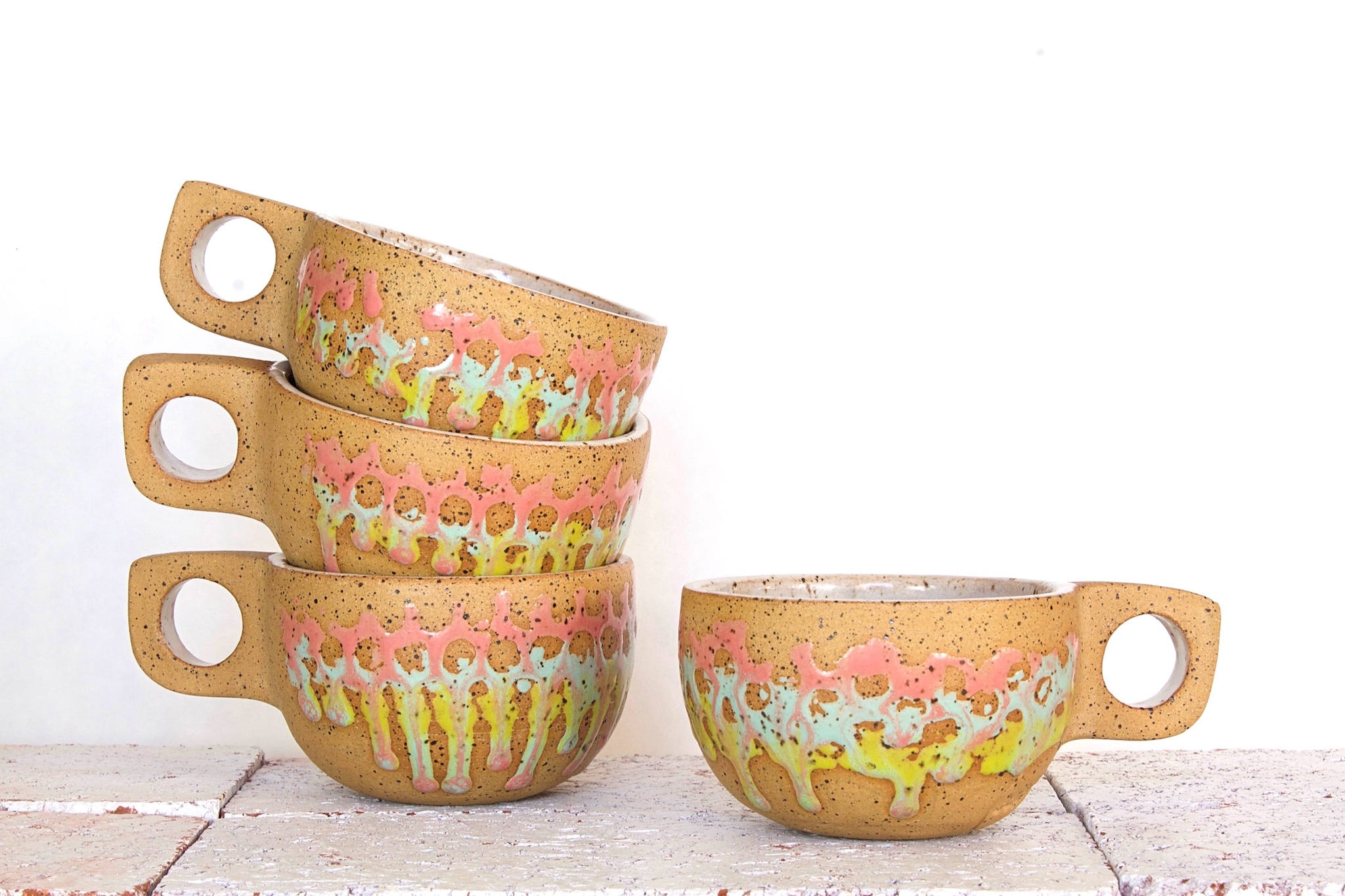 Contact Us
Alexandra Corrin @corrinceramics is a Los Angeles based ceramicist specializing in wheel-thrown ceramic wares. We love her work for its speckles, pastel colors and design simplicity. Alexandra's work originally jumped out to us because she has developed a unique glazing technique that we haven't seen before. It adds a fun colorful randomness to the well crafted utilitarian vessels she makes and has a quintessential west coast vibe. Here's a little more about her work from the artist herself:
"I started doing ceramics in high school and was immediately hooked! After spending time learning about interior and industrial design I noticed that all of the things I was designing I really just wanted to make them out of clay. After college I started teaching ceramics full time at different studios in and around the LA area and in my free time I was making biomorphic ceramic sculptures out of my kitchen.
The idea of Corrin Ceramics was born after marrying many different design concepts over the course of a few years. The colorful style of glazing was informed by a sculpture I made where the excess glaze had formed in a puddle under the piece and when I lifted it up it left the pattern that I now decorate my wares with. The clean and minimalist style is informed by mid-century modern and Scandinavian design concepts and the idea of blending the earthy texture of the raw clay with the dynamic nature of the colorful underglazes to create something timeless and effortlessly balanced.
I want my wares to communicate to people of all ages and backgrounds, to inspire others to follow their creative dreams and support the people and companies they believe in. By blending together modern influences with one of the oldest materials available in history I want to bring light to the idea of people feeling connected to their work and inspiring others to understand the place of makers in a technology centered world."
Please complete the form below