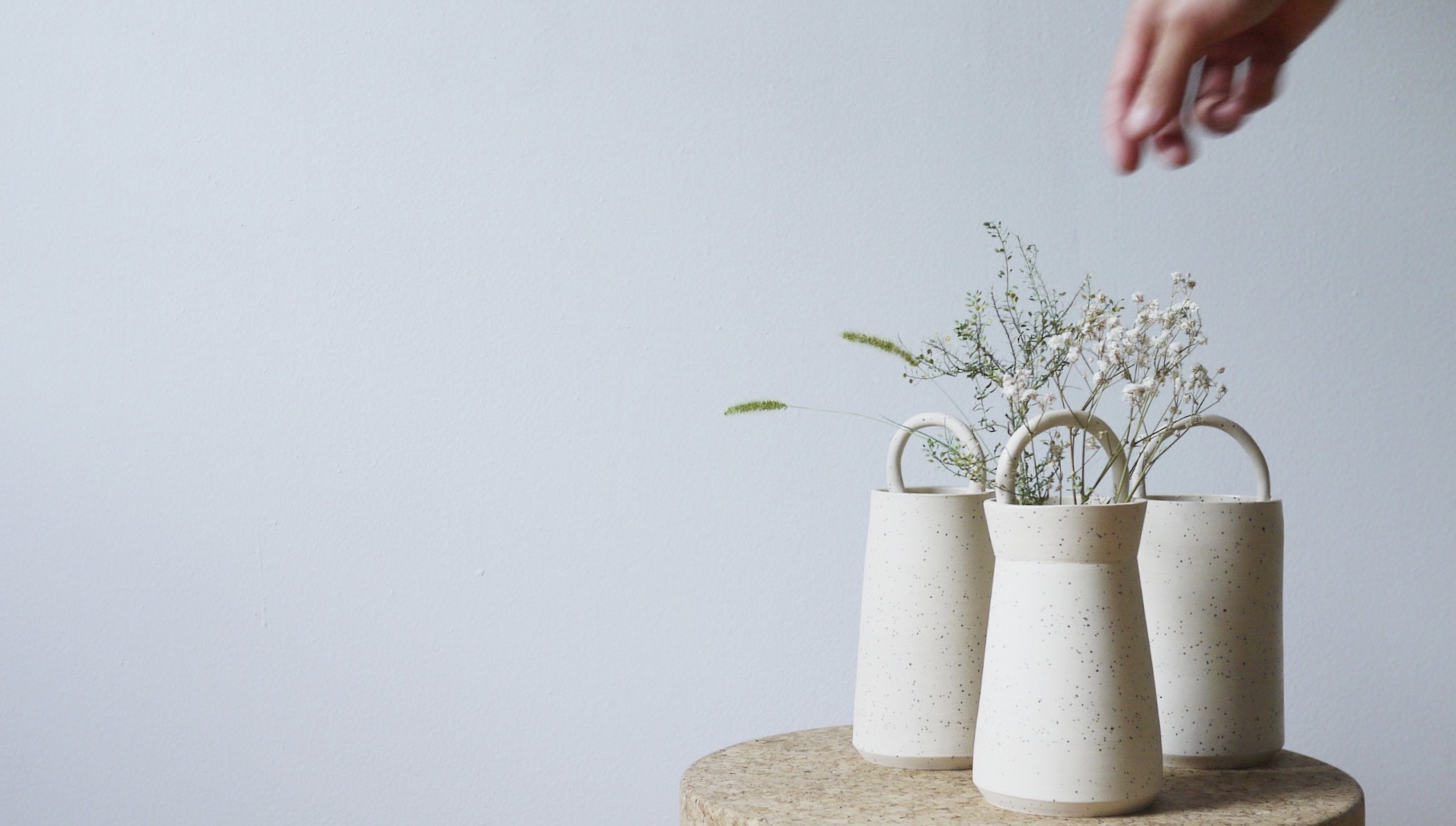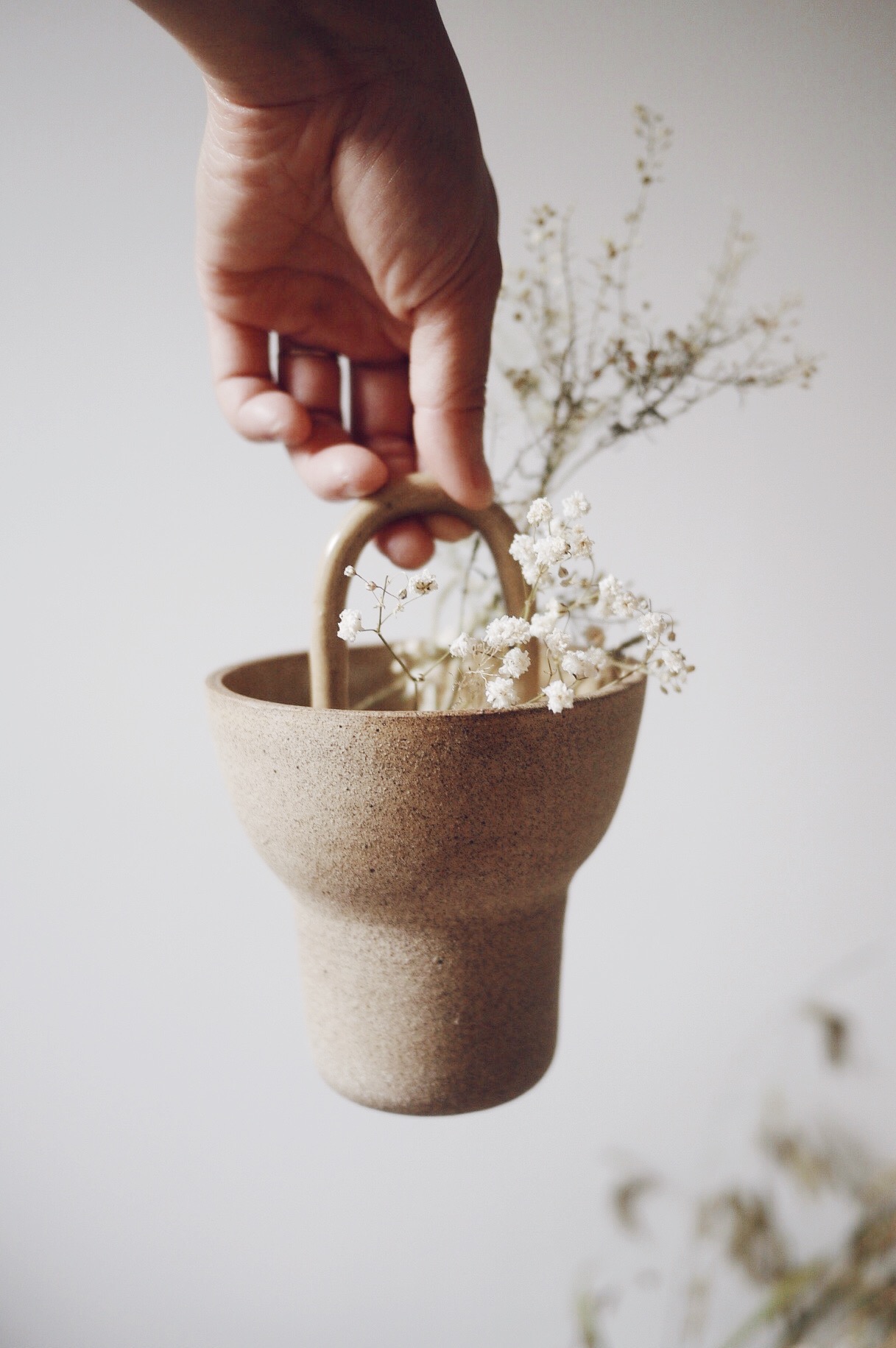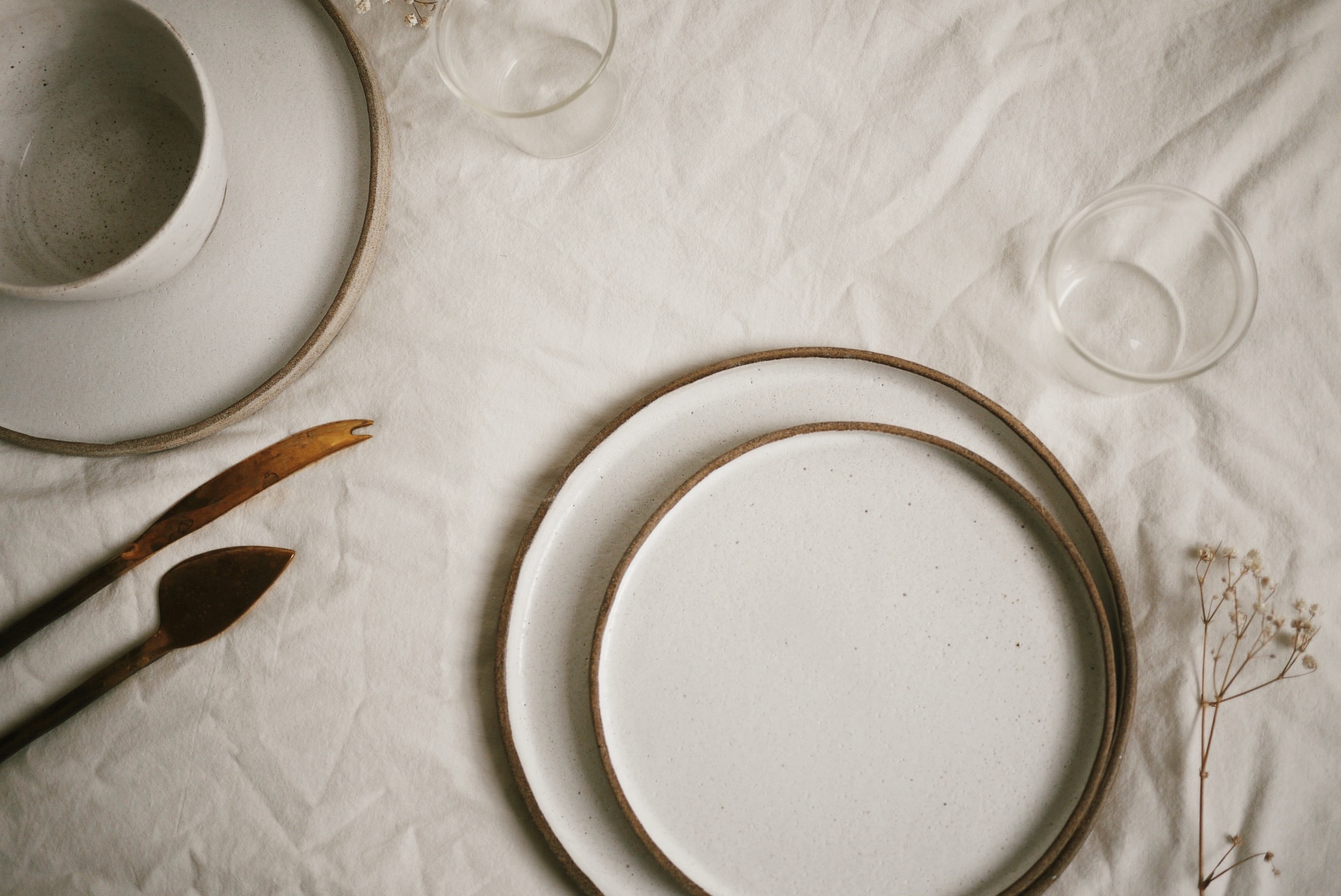 VIVIAN SHAO CHEN
Vivian Shao Chen is a Brooklyn based ceramicist focusing on wheel thrown and hand built ceramic wares. She works out of a communal studio called @Artshackbrooklyn--A non-profit ceramic studio that offers classes and scholarships to Brooklyn kids. We love her work for it's excellent craft, functionality and all the subtle, beautiful, sometimes improvised details she adds during her process. Craft aside, we also really love her photography and the ethereal settings she creates to present each piece. Each picture is airy, heavenly and makes you feel present in a beautiful moment.
Here's a little more about Vivian and how she got started from the artist herself:
"I started making ceramics in 2013 when I was teaching architecture design studios at Cornell University. There were leftover slipcasting materials from a previous class that was free and available for me to use. The shop tech generously offered to teach me the basics of how to make a mold and helped me pour my first ceramic cup. Since then, I took a wheel throwing class earlier this year, and became obsessed with the process of throwing.
I come from an architecture design background, which is often more cerebral than it is about making. Though materiality is very important to architects, we can be very removed from it since we aren't the ones who actually build our designs. Making objects with clay is a totally different design process than I was used to. My favorite pieces are those that happen while I'm throwing on the wheel, intuitively. What I like is finding the subtle nuances in shape and detail that make a piece interesting and beautiful. These are things I could never design on my own and that come from the process itself. I tend to make a lot of functional pieces. There is something satisfying about making something utilitarian that also makes you appreciate your physical environment more. I look for simple shapes with refined details that blend easily into the background. I like that ceramics is a very humble and humbling craft. Mistakes and accidents are always happening, even when I think I did everything 'right'. I will continue to learn and refine my skills, and I look forward to seeing what else the process reveals."